Meeting Times and Locations
Please be aware that this information is correct to the best of our knowledge.  Please email OA Web Administrator if you have corrections or additions to this list. If in doubt call OA Ottawa at 613-820-5669.
Meeting Definitions:
Open Meeting: Open to OA members and non-OA visitors. All meetings are considered open unless otherwise indicated.
Closed Meeting: Open to anyone with a desire to stop eating compulsively or anyone who thinks they may have a problem with compulsive overeating.
According to the Traditions, bylaws and policies of OA, the only requirement for OA membership is the desire to stop eating compulsively. We ask each person attending to respect the meeting's group conscience. All registered meetings welcome and give a voice to any person who has the desire to stop eating compulsively.
————————————–
No matter what your problem with food — compulsive overeating, under-eating, food addiction, anorexia, bulimia, binge eating, or overexercising — we have a solution.
Meeting List…Printable Meeting List (updated February 2018)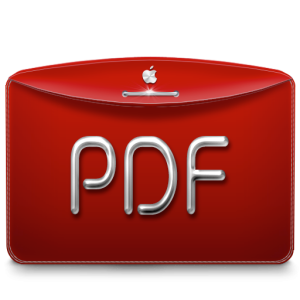 Select a day to view available meetings:

Sunday
Monday
Tuesday
Wednesday
Thursday
Friday
Saturday
For more information call 613-820-5669
Note: OA has no affiliation with any advertisers on the map page.
Sunday
Ottawa
Sunday at 9:30 a.m.
McNabb Community Centre
180 Percy Street
Format: AA 12 & 12
Wheelchair accessible, Scent Free
Note: This is a scent free meeting, please do not wear perfume, cologne etc.

Monday
Ottawa
Monday at 9:30 a.m.
Nepean Museum
16 Rowley Ave
Format: OA Steps and/or Traditions Study, Closed meeting

Monday at 7:00 p.m.
Royal Canadian Legion – Bells Corners Branch #593
4026 Richmond Rd., Nepean
Format: Big Book/Closed meeting except on last Monday
of the month which is open speaker meeting

Monday at 7:30 p.m. (Except Statutory Holidays)
Overbrook Beginners
Richelieu-Vanier Community Centre
300 Des Peres Blancs Ave
Focus: Newcomers
Format: OA 12 & 12
Contact: Paul 613-748-3379

Cornwall
Monday at 7:00 p.m.
Cornwall Wesleyan Church
780 Sydney St.
Contact: Sandra 613-662-9979

Pembroke
Monday at 6:50 p.m.
St. Joseph's Motherhouse
1127 Pembroke Street West
Front entrance.
Contact: Paula 613-732-1402
Renfrew
Monday at 10:15 a.m.
Trinity St. Andrews United Church
Marian Roffey Room (for July and August only)
291 Plaunt Street (corner of Plaunt and Quarry Street)
Use the Quarry Street entrance
Please note that we do not meet on holiday Mondays.
Contact: Mary Anne 613-623-4402
Cape Vincent
(now belongs to the Seaway Intergroup)
Monday at 7:00 p.m.
Cape Vincent Community Library
157 North Real Street
Contact: Joyce 315-649-2750
Napanee
(now belongs to the Seaway Intergroup)
Monday at 7:00 p.m.
Sr. Mary Magdalene Anglican Church
137 Robinson Street
Contact: Joelle 613-378-6935
Format: Big Book / Speaker (on occasion)
Tuesday
Canton, NY
(now belongs to the Seaway Intergroup)
Tuesday at 6:30 p.m.
E.J. Noble Medical Center – lower level, left entrance
Contact: Bonnie 315-265-2318

Eganville
Tuesday at 7:30 p.m.
The Eganville and District Seniors Centre  (Back entrance)
30 Bell St.
Contact: Shirley 613-628-2885

Ottawa
Tuesday at 12:00 p.m.
First Baptist Church
140 Laurier Avenue West, corner of Elgin Street

Kingston
(now belongs to the Seaway Intergroup)
Tuesday at 7:00 pm
Sydenham Street United Church
82 Sydenham Street
Contact: OA Line Kingston 613-634-2159

Wednesday
Renfrew
Wednesday at 7:30 p.m.
Mackay Manor Inc
196 Argyle Street South
*Not accessible
Contact: Johanna 613-432-7622

Barry's Bay
Wednesday at 1:00 p.m.
St Hedwig's Rectory, 35 Karol Wojtyla Sq
Basement (enter at the back of the rectory)

Kanata
Wednesday at 2:00 p.m. *NEW*
John Mlacak Centre, 2500 Campeau Drive
Susan Ruth Finch Room (enter the building, Library on the right, turn left, through a set of doors, up a few stairs, then up another few stairs. Go through a door and the room is right there.)
Format: OA 12 & 12

Ottawa
Wednesday at 7:00 p.m.
Hintonburg Community Centre
1064 Wellington Street
Format: OA 12 & 12
Closed meeting except on 2nd Wednesday of the month which is an open speaker meeting.
Newcomers welcome.

Thursday
Clayton
(now belongs to the Seaway Intergroup)
Thursday at 9:30 a.m.
Hawn Memorial Library
220 John Street
Contact: Joyce 315-649-2750
Massena
(now belongs to the Seaway Intergroup)
Thursday at 7:00 p.m.
Massena Memorial Hospital
1 Hospital Drive

Friday
Ottawa
Friday at 11:00 a.m.
Nepean Museum
16 Rowley Ave
Format: Big Book / Closed Meeting, Scent Free

Friday at 7:00 p.m.
Jack Purcell Community Centre
320 Jack Purcell Lane, Room 201

Saturday
Brockville
(now belongs to the Seaway Intergroup)
Saturday at 10:00 a.m.
Wall Street United Church
5 Wall Street
Contact: Beth 613-345-5553
Format: OA 12 & 12

Kingston
(now belongs to the Seaway Intergroup)
Saturday 10:30 a.m.
Crossroads United Church
690 Sir John A. MacDonald Blvd. at
Princess Street
Phone: OA IG Office 613-820-5669
Format: Closed Meeting – Big Book
Ottawa
Saturday at 9:00 a.m.
How it Works
McNabb Community Centre
180 Percy Street at Gladstone
Wheelchair accessible
Format: Big Book

Saturday at 11:00 a.m.
Mcnabb Community Centre
180 Percy Street at Gladstone
Wheelchair accessible
Format: Big Book

Potsdam
(now belongs to the Seaway Intergroup)
Saturday at 9 a.m.
Trinity Episcopal Church
8 Maple St.
Fall Island